The government has announced that VOSA and DSA will merge to form one new government agency to handle the work of both of these two agencies. This will result in some job losses and the opportunity to rationalise the real estate owned by these two departments. The aim is that in addition a new more streamlined operation for dealing with all driving matters be created. This will include driver licencing and testing as well as vehicle testing. The DVSA are currently consulting on external moderation of driving instructor qualifications to further streamline its driver services.
Get your driving licence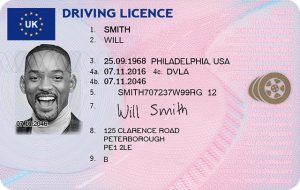 The first step towards obtaining a full drivers licence in the UK (cat B) is to get a provisional licence this can be obtained online at http://www.direct.gov.uk or by completing a form that can be obtained from main post offices. The current provisional driving licence fee is £50.
On receipt of your licence and providing you are 17 or over you can drive on the public road while accompanied by a qualified driver aged 21 or over and with at least 3 years driving experience as a qualified driver for the category of licence relevant to the car being driven. Most people at this stage will start driving lessons with a fully qualified professional driving instructor. 98% of people taking their driving test will have taken lessons with a professional instructor. Driving instructors can be self employed or may work for a driving school that has other instructors under a franchise basis. Among the best known driving schools in the UK are Red Driving School, BSM and AA the driving school. BSM and AA are now owned by the same company.
Find a driving school
You can find a driving school that will best suit your needs. There are many female driving schools that cater specifically for female pupils as well as driving instructors who speak other languages such as Hindi or Gujerati. ILM2Drive is a driving school that can offer multilingual female muslim driving instructors.
Driving lessons in High Wycombe
Female Driving lessons in Leicester and Bedford
It is important that once you have got your licence you don't lose it! Under the new driver Act, if you get 6 points in the first two years of having passed your driving test, then you go back to being a provisional licence holder and have to take both tests again. If you get caught speeding ticketbuster can help you make sure you don't lose your licence. Blackwood driving school
The DVSA has announced that learner drivers will be allowed to drive on Motorways before they pass their test as from June 2018. One important proviso is that they will need to be accompanied by a fully qualified driving instructor.